Are you tired of constantly shaving or waxing to remove unwanted body hair? Laser hair removal may be the solution you've been looking for. Our state-of-the-art laser technology safely and effectively removes unwanted hair, leaving you with smooth, hair-free skin. Plus, with a series of treatments, most people experience long-lasting results, saving you time and hassle in the long run. 
With our experienced and professional team, you can trust that you're in good hands. Don't wait any longer to achieve the smooth, hair-free skin you deserve – book your laser hair removal appointment at Vit Aesthetics today!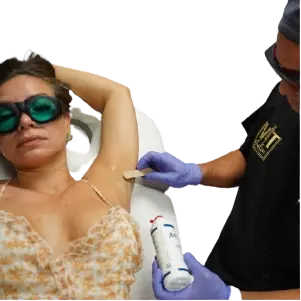 BE PART OF OUR FAMILY AND FIND OUT ABOUT THE BEST DISCOUNTS ON ALL TREATMENTS EVERY WEEK.